Children of War to Children of Peace – Positive Role of Former Child Veterans in Empowering Youth in Western Balkans through Dialogue and Critical Thinking Skills Development
Objavljeno: 09.09.2019. | NOVOSTI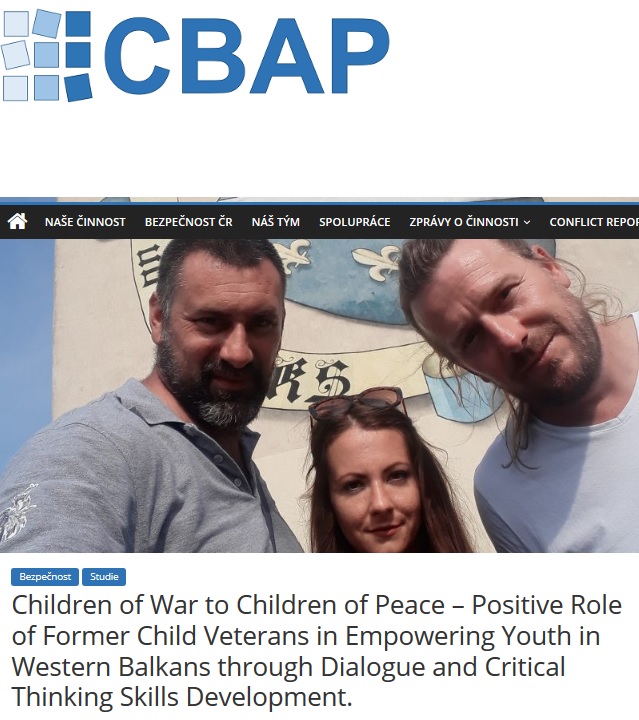 In august 2019 senior head of our Balkan team, Halina Chraščová, visited Sarajevo in order to meet the representatives of our kind local Bosnian partner in the project, organisation Udruženje boraca – Maloljetni dobrovoljci odbrambeno-oslobodilačkog rata 1992-1995 Kantona Sarajevo (Veteran Association – Juvenile Defense and Liberation Volunteers) of former underage soldiers actively fighting in the conflict in Bosnia in the nineties.
Together they have agreed on a cooperation to resume the project:
Children of War to Children of Peace – Positive Role of Former Child Veterans in Empowering Youth in Western Balkans through Dialogue and Critical Thinking Skills Development.
You are mostly welcome to watch a presentation video that was released during former activities of the organisation.
https://www.youtube.com/watch?v=GXkD5tJC7nw&feature=youtu.be&fbclid=IwAR27kp1M7tz0-UKr-z2dhMbA_HBIlKwaouIQJjzFHtdFc2lZzhKECMjqUfE